MSPA Leads the Family Day Celebration 2023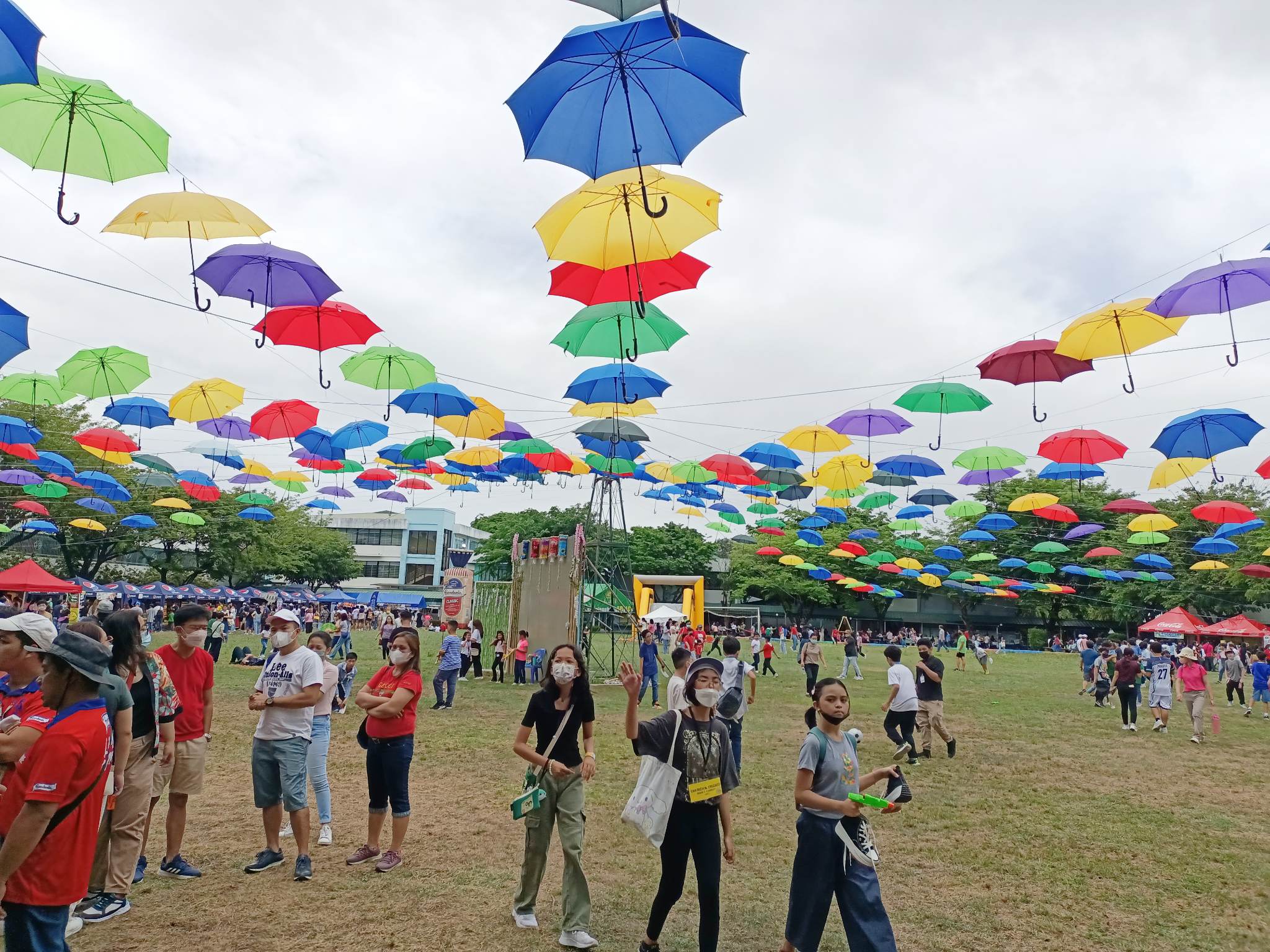 The Manresa School community once again gathered last April 29-30, 2023 to celebrate Family Day 2023, which was organized by the Manresa School Parents Auxiliary (MSPA) with the leadership of Mr. and Mrs. Raldie and Monica Rosales. True to its theme, Panahon na para Magsama-sama… Kitakits sa Manresa, this two-day celebration was an opportunity for the students, parents, faculty, staff, alumni, and FI sisters to see each other again in person and enjoy the festivities.
The opening day (April 29) commenced with a costume parade, followed by the opening ceremonies. The morning was filled with various sports events and family games. There was a Puppet and Magic Show and Arts and Crafts sessions which was very much enjoyed by the young kids. In the afternoon, a series of talent shows entertained the audience. These included K Pop Dance Showdown, Grade School Got Talent, Manresa Karaoke Contest, and Acoustic singing. The first day concluded with a fiery performance of Electro Fire Dancers.
A Holy Mass celebrated by Fr. Kevin Cosme started the second day (April 30) celebrations. This was followed by a cheering exhibition of the UAAP Cheering champion from National University. Shortly after, the Basketball Clinic, Cooking Demo and Ultimate Selfie Hunt Challenge were simultaneously conducted. In the afternoon, the community was treated to various entertaining activities such as Manresa's Got Talent Family Edition, Encanto Movie Watching, Ecouturier Eco-fashion Show and Battle of the Bands. The celebration culminated with a back-to-back concert by Press Hit Play (PHP) and This Band.